Students
Literary Magazine Submissions Dec-06 to Apr-09
Do you write better metaphors than Ernest Hemmingway? Do you have more raw talent in your fingertips than Pablo Picasso? Are you better at being emo and misunderstood than Emily Dickinson? Answer: you probably are and you just haven't been discovered yet! Well, now you can be. Please submit your writing and artwork to
La Pietra's Literary Magazine
today and get your work out there!
Spring Sports Yearbook Pictures Feb-21 to Feb-28
Yearbook wants to feature you, our spring sports teams, on your very own spread! Due to time constraints, we ask that the following sports teams meet at the beginning of lunch on the Great Lawn
On Monday, February 26: 6th Grade Basketball Team, Intermediate Track & Field, Intermediate Archery, Junior Varsity Track & Field, Varsity Track & Field, Junior Varsity Archery, Varsity Track & Field
On Tuesday, February 27: Intermediate Golf, Varsity Golf, Varsity Tennis, Junior Varsity Judo, Intermediate Judo, Varsity Archery, Varsity Water Polo
Please come as you are (i.e. in your LP school uniform) and we will work quickly in order to get you back to your lunch period without much delay.
Students/Parents/Faculty
Red Cross Alaska Clothing Drive Feb-12 to Feb-24
Guess what's still taking place? The Red Cross Alaska Clothes Drive! Remember: We are seeking donations of clothing (no bikinis), blankets, pillowcases, and other bedding to go to students in Alaska. Please leave your donations in Madame's room (BH 6). Thank you!
Click the following link to download or display the document.
14411.jpg
Rescheduled Blood Drive Feb-22 to Feb-27
Thank you, La Pietra community, for your support on the blood drive on Valentine's day! Although the drive had to be cancelled due to the weather, it was lovely to see everyone come together to help replenish Hawaii's blood supplies. The rescheduled blood drive is scheduled to happen on
Wednesday, February 28 from
9am-12pm in Cooke Hall 6
. If you or someone you know signed up to donate on the original date but was unable to donate due to the cancellation, please sign up
HERE
for your new appointment slot as soon as possible. If you have any questions, don't be afraid to reach out to Georgina D'Sanson or Madame. Thank you!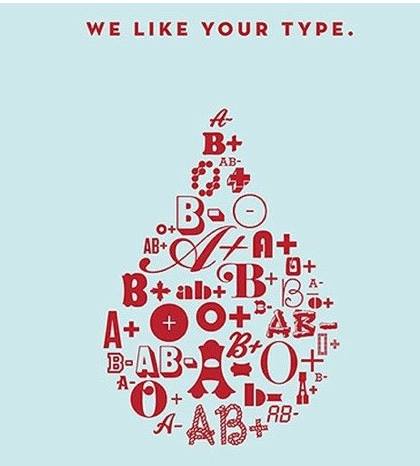 Students/Parents
On Campus Parking Feb-23 to Feb-28
Student Drivers
: Please remember to display your parking pass on your dashboard and park in your assigned stall. Those interested in applying for a parking pass, must see Mrs. Chinen or the front office for an application.
Parents: Please remember to drop-off, pick-up and park in the front lot only. Stalls in the Julie Brown and Bachman courtyard lots are assigned to faculty as well as the stalls on the makai side of the upper lot. The Diamond Head side of the lot is for student parking stalls that have been applied for.
Thank you for your kokua!
Students/Faculty
10th Grade Bake Sale Feb-22 to Feb-24
Are you craving a sweet, delicious treat? Are you yearning for a bite of something tasty? Come on down to the 10th grade bake sale, this Thursday and Friday in the courtyard during lunch. We will serve a wide variety of snacks, from cupcakes and brownies to scones and updog. What's updog you ask? Nothin' much, how about you? Anyway, don't forget to bring your wallet and a large appetite to our bake sale this Thursday and Friday.


Hawaiian Club's Breakfast Fundraiser Feb-22 to Mar-01
The Hawaiian club will be holding a breakfast fundraiser on Tuesday, February 27, Wednesday, February 28, and Thursday, March 1 in the courtyard from 7:00 a.m. to 7:40 a.m. Get a plate full of delicious breakfast foods for $4.00. Please help us fundraise for this year's May Day!
Upper School
Leahi Swim School Jan-26 to Feb-28
Leahi Swim School is now hiring! This is a great opportunity to start earning some extra money for spring and summer breaks, and to develop skills for your college applications. If you're at least 14 years old, enjoy being around kids and have an outgoing personality, you may be exactly who we're looking for. Interviews will be held on the St. Francis School campus, so apply online today by visiting
careers.leahiswimschool.com
.
Video/Media Internship Feb-22 to Feb-28
Any upper schooler interested in an internship in video and media work, please see Mrs. Chinen for details.
Parents
March Lunch Form Feb-16 to Feb-28
If you would like to order lunch with the Daily Lunchbox for the month of March, download the form below and submit your payment along with the late fee. All lunch forms are posted
online
as they become available.
Click the following link to download or display the document.
La Pietra Lunch Mar 2018.pdf
Submit An Announcement
Submit your own announcement. For security you must know what animal is the school's mascot.
If you would like your announcement to be posted the following day, it must be submitted before C block the school day prior.
Subscribe
Subscribe to receive announcements via email.